[Jun 20th 2023]Making Rice Dumplings, Handcrafting Fragrant Sachets, and Celebrating with Carp Flags on the Dragon Boat Festival! CHU's Vietnamese students experience and share diverse cultures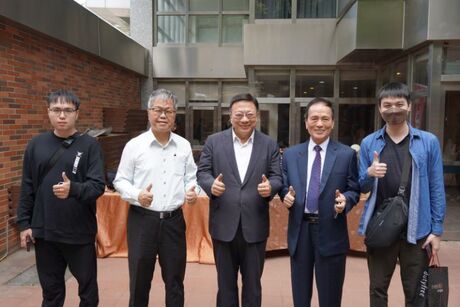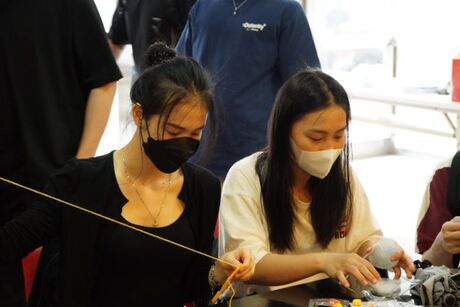 Yesterday (19th), the International Affairs Office of CHU held a Dragon Boat Festival event, inviting over 200 Vietnamese students to participate in making rice dumplings, crafting fragrant sachets, and decorating carp flags, experiencing diverse cultures. The event also featured 400 delicious Taiwanese rice dumplings, allowing the Vietnamese students to enjoy the festive delicacy while celebrating the Dragon Boat Festival in advance with their fellow classmates.
Photo1/ Mr. Su Jianyuan (2nd from the right), Chairman of Le Hong Phong High School for the Gifted in Ho Chi Minh City, Vietnam, also attended the event, joining the Vietnamese students in the festivities.
---
Chen Hongshan, a first-year Vietnamese graduate student in the Industrial Management Department, expressed that while Vietnam also celebrates the Dragon Boat Festival, it is not a national holiday. Typically, they only offer ancestral sacrifices without customs like eating rice dumplings and making fragrant sachets, as seen in Taiwan. In Vietnam, making square-shaped rice dumplings is a tradition during the Chinese New Year. Chen appreciated the event for combining the unique features of Taiwan, Vietnam, and Japan, creating a festive atmosphere. He found the experience to be very interesting and enjoyable.
Photo2/ Vietnamese students getting hands-on in making fragrant sachets, and experiencing diverse cultures while celebrating the Dragon Boat Festival.