[Feb 20th 2023]Continuing the tradition for the 3rd year in a row! CHU's Japanese students from the department of Applied Foreign Languages and Smart Commerce Bachelor's Degree Program feel the warmth in Taiwan.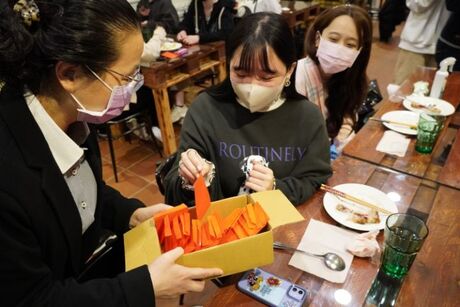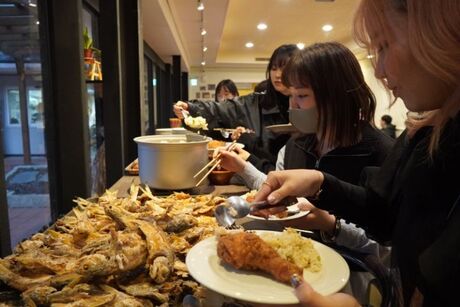 Nearly 50 Japanese students were invited to the dinner party by Jian Xiaohua, the dean of the College of Humanities and Social Sciences, who paid for the event out of her own pocket. Lucky draws were held during the party with prizes such as red envelopes, lucky stones, and lottery tickets, so all of the Japanese students spent a pleasant evening together with their loving teachers.
---
Photo1/ The Dean Jian personally gave blessings to Japanese students by giving them red envelopes containing lucky stones and lucky coin to all the Japanese students.
Photo2/ The Dean Jian hosted the event and treated nearly 50 Japanese students to an unforgettable evening at Lago Bistro Duck Lake Restaurant on campus.