[Dec 20th 2022]International Gourmet Food Day: CHU's International students cook hometown flavors to ease homesickness.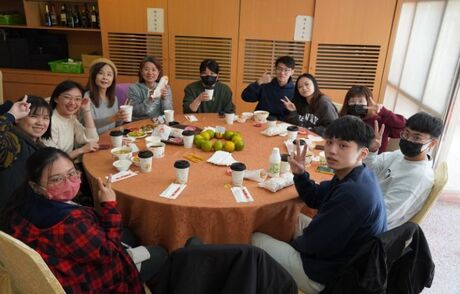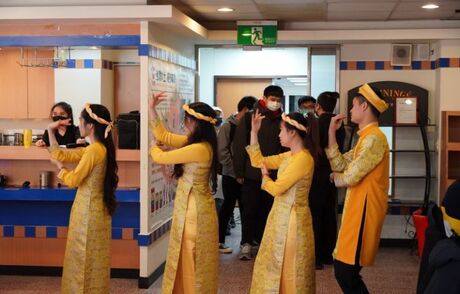 CHU's int'l students of Overseas Youth Class from the hotel management department These Vietnamese, Malaysian, Indonesian, and Myanmar students hosted an International Food Day event yesterday (19th). They personally cooked and shared their hometown flavors, attracting more than 100 teachers and students to taste the international cuisine, relieving homesickness at the end of the year, and enjoying a warm lunchtime.
---
Photo1/Chang Hsin-wen (5th from left), the dean of the College of Tourism and Hospitality of CHU, hopes that through this event, all teachers and students in the college can better understand the cultures of CHU's int'l students.
Photo2/At the beginning of the International Gourmet Food Day event, four Vietnamese students wearing traditional costumes gave a wonderful performance of the traditional Vietnamese dance.