[Nov 11th 2022]1111111 Not Alone! CHU Hosts Heartwarming International Coffee Festival for International Students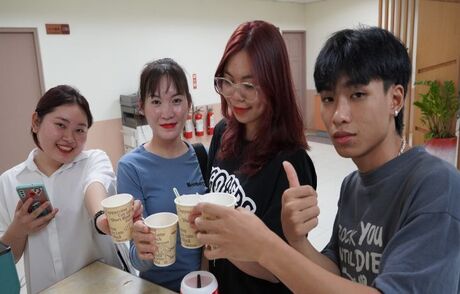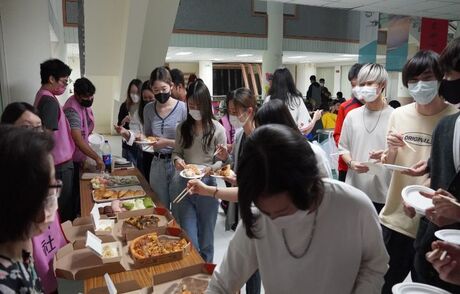 CHU's General Education Center and International Programs Office jointly held an international coffee festival on the evening of November 10th, inviting over 50 international students from countries including Japan, Malaysia, the Philippines, Thailand, Vietnam, Indonesia, and India. All international students enjoyed coffee and light refreshments, sang, danced, and played board games together, making all the foreign students feel warm and not alone at the Singles' Day on November 11th.
---
Photo1/ A Vietnamese student from the International Programs Office arrived in Taiwan just last week and joined the activity the next day to taste coffee and feel the warmth from CHU in Taiwan.
Photo2/ In addition to coffee tasting, the international coffee festival also offered pizza, steamed soup dumplings, bread, cakes, and desserts for foreign students to enjoy.